Eat · Drink · Think Local
Eat · Drink · Think Local
Eat · Drink · Think Local
Eat · Drink · Think Local
THE FORUM PRESENTS
THE GOLDEN HEROES!! - A FORUM PRODUCTION
Sat
October 28th, 2023
3:00 pm
MDT
(Doors:

2:00 pm

)
Ages 18 and Up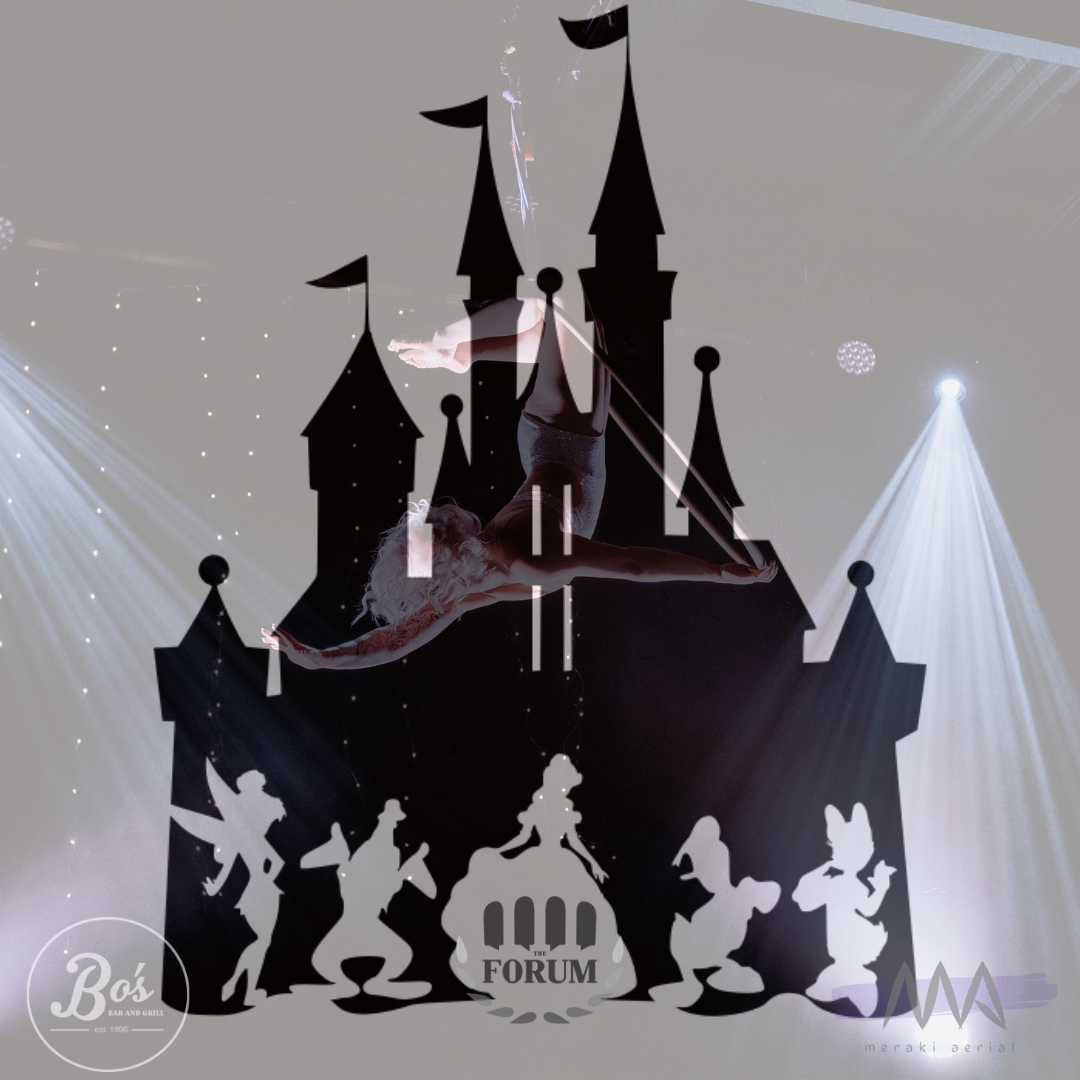 NO MINORS/ GOV'T ID REQ'D
$175-$75 (plus fees)

Live in Central Alberta - we invite you to join us in the magic, the thrills and the one of kind experience that you can only get with The Forum, right here in Red Deer. Aerial Acrobatics, Circus Performers, Live Vocalists and Theatre Entertainers all coming out for you in this unique event… THE GOLDEN HEROES!!
Join us as our cast of favourite on screen characters take the sky, the stage and the room with you, our guests. The Heroes will be attending their annual Heroes Award Show to see who will win… BEST HERO. As our audience we invite you to immerse yourself in the experience, vote for your top choices, have an absolute blast and of course, as always - get dressed up!!! This time, you're encouraged to wear your chosen costume and be a part of the action! (disney encouraged, but not at all required)
Ready to have Aerialists drop from the ceiling right before your eyes, live vocalists bringing back the nostalgia of your childhood and maybe even your most loved character sitting down next to you at your table?
October 28th, 2023
https://www.facebook.com/watch/?v=225220609978628
Doors Open: 2:00pm
Show Start: 3:30pm
Tickets:
There are 3 tiers of tickets to choose from and we love being able to offer multiple price points for our wonderful community - check all the details below.
The Forum's Production of The Golden Heroes is offered at Bo's Bar & Stage. Due to the nature of this Production, there are some seats that do have obstructed views. As this is an immersive show you are able to move around, stand up and mingle - this means if you see *obstructed views on your ticket purchase, you may not have a view of every performance from your seat, but you will be able to see most AND you can get up and get a better view of those that are obstructed!
Hall Seating - $75.00/Ticket
All Hall Seating tickets are sat in a 'you can sit with us' section and are not available for private tables. **obstructed views. We're excited to offer a discounted hall seating ticket option for this show!!
Tier 1 - $125/Ticket
Great immersive ticket option! You'll have a great view, lots of fun and there is the option here of grabbing your own Private Table (4/6/8+) or join us in our 'you can sit with us' section!
VIP $200/Ticket
Top Notch VIEW! Grab yourselves tickets in this section if you want an excellent view of every performance up close and personal! This ticket level guarantees you the best sight line of the action. We have both the option of your own Private Tables (4/6/8+) or join us in our 'you can sit with us' section.
PRESALE CODE: BRGUEST
Presale ticket access is discounted . PRESALE ENDS MONDAY.